Guido restaurant is somewhat a miracle. It is located in (Miramare di) Rimini which is one of the busiest mass tourism site of east Italy. Mostly fun for families with small children. The streets are full of plastic beach toy shops and child amusement arcades. The last thing you expect here is a top class gourmet restaurant. But actually you have one and a very special one. It is located in the sand of the beach and probably this is the best beach restaurant of the several thousand kilometer long Adriatic cost. What is more the food is dedicated to the taste of the Adriatic. You might think very brave to say "the best". Of course there are some better restaurants in the towns of the Adriatic cost but they are not located on the beach in the sand. It is actually rear to find a restaurant like this.
What else could it be than an old family restaurant. It gets the name of the grandfather of the two grandson Gianpaolo and Gianluca running the place. One of them is the chef the other giving the service.
Very few gourmet restaurant gives you this kind of feeling of freedom especially if you're sitting on the terrace. Your children still can play in the sand and you can enjoy perfect food. If you are in the area Guido worth going there for lunch even with kids. They are crazy about different oysters, clams, muscles. It is a must to taste the red risotto. In other parts of Italy they do not really make risotto with tomato. It is the specialty of the house and the area. The rise is cooked in the liquid coming from the tomato. Do not mix it with fregula sarda, which rice looking pasta originally from Sardinia.
You can order anything you will not regret is. They have a perfect wine list fitting the light fish based menu.
Enjoy and have fun. Book a table for tomorrow lunch.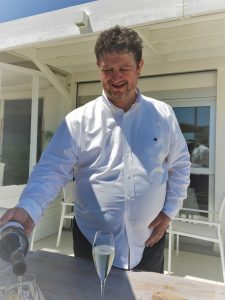 Gianluca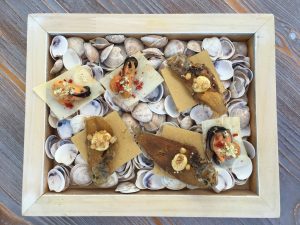 One of their well know welcome dish with dried fish and muscles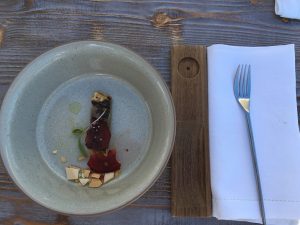 Small welcome fish bite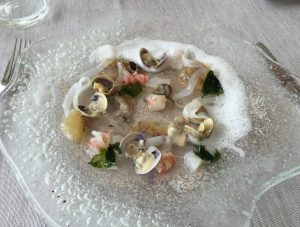 And the crudo (Raw plate) based on clams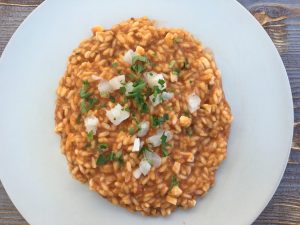 Red risotto with fish on top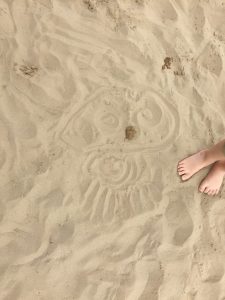 The jelly fish from outer space (do not eat it)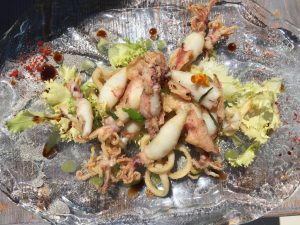 Artistic fritto misto (deep fried plate)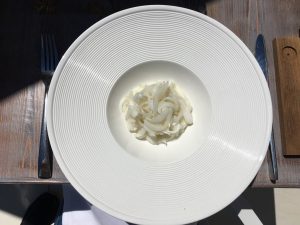 Tagliatelle of sepia. Pasta made out of squids.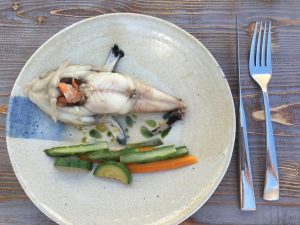 Frightening looking fish.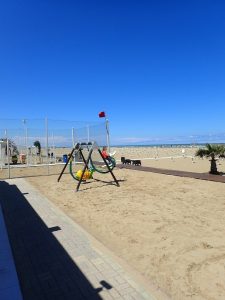 That is what you see from the restaurant. The playground is 2 m away.