Once upon a time there was a two Michelin start restaurant under the name of Gambero rosso in Tuscany by the sea. The scandalous chef Fulvio Pierangelini was so bored of his guest that stopped cooking. I had a chance to eat there and meet him. Besides the food it was not my experience of a lifetime. There is an other story more ferry tale like. There is an other Gambero Rosso in Italy far far away from the other a little bit further than the end of the world. The father and the mother founded the restaurant and when his two sons grew up they went to get to know the world to learn. After learning they came back and they started to run Gambero rosso. They might have met the golden fish one day because their dream came though. They made with passion and dedication a one Michelin star restaurant at the end of the world.
Not many foreigner go to the Calabrian part of the Ionian sea. It is the sea between the toe cap and heel of the Italian boot. Although is very nice and the Puglia part is busier this side you can call empty. Not many hotels mostly Italian tourist and they using apartments. The beach in most places are covered with stone not sand. Large calm empty waters with endless sea. Relaxing but some might call it boring.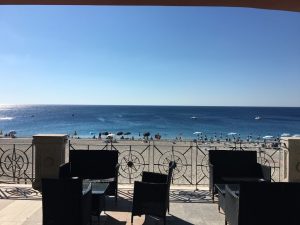 This is the beach of Hotel Miramare
Marina Di Gioiosa Jonica is not a busy touristic center. You have only two hotels.The one which is near the center does not have the top floor finished. Prices low. 120 EURO in high season for four people for a suite. You wondering how a one Michelin star restaurant makes a living here? One which is open all year long. But they do. Due to local demand even winter time they have guests. Surely to start a business like this money is not a motivation. They need to have a lot of passion for quality and gastronomy to start such a place here. Two brothers make it with passion you can feel it if you go there. One of them is the chef and the other dealing with the guest. Just as it must be in Italian gastronomy fairy tales. Gambero rosso is obligatory if you are in Calabria. It is worth coming here from around Tropea and stay for the night. They specialized on fish and they buy the ingredients from local fisherman. Its not always the easiest but they manage. They have a huge and exiting wine cellar and collection. Have a look there it is under the restaurant. Visited twice one with children and I can tell you it was fun for them too.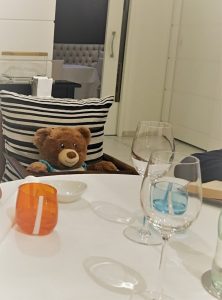 The bear is having fun too
Our daughter's Teddy bear had to eat with us but the chair was too large for her so the waiter offered a big pillow to the bear. 
They make their own bottarga (salted cured fish roe) which they use often. If there are not many guest you can ask them for a tasting of it on its own. Their crudo (raw plate) is an attraction with scampi. 
The two brothers creating a kitchen far away from tourism from trendy places but their place itself make trends. If you around just go there and will not regret it. Even though the other Gambero rosso in Tuscany had 2 Michelin star we liked this kitchen more. 
http://www.gamberorosso.net/en/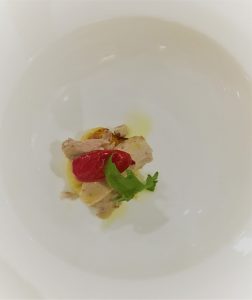 Welcome bite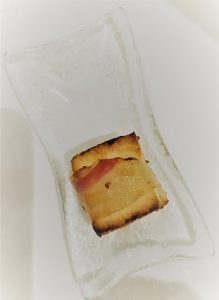 This is not fish wellcome bite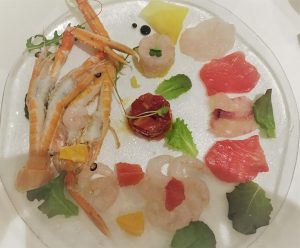 Crudo (raw) plate with scampi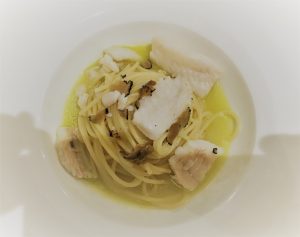 And the pasta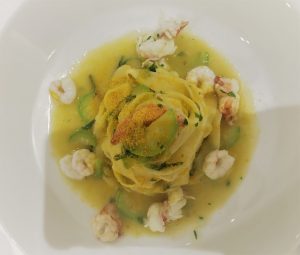 And some more with bottarga on the top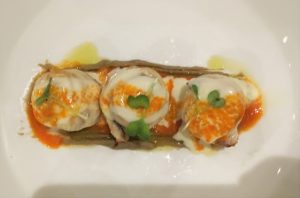 And some more bottarga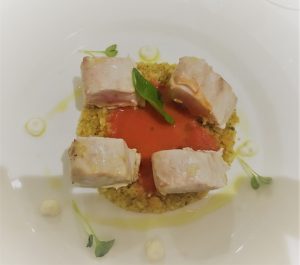 More fish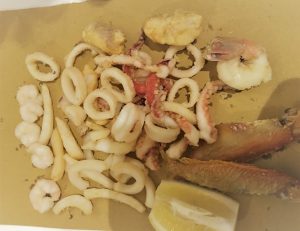 Italian favorite deep fried plate